Professional 6" DA Pad
All Products > Abrasives > Pads and Adaptors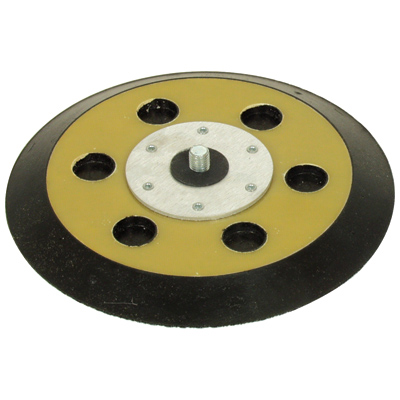 Professional 6" DA Pad
Professional back up pad is the ideal back up pad for 6" PSA discs. Tapered edge if soft and conformable. Shaft is 5/16" 24 thread for dual action and random orbit tools.
Autobody Master Abrasives Commitment

Premium paper for finishing as well as heavy stock removal
Durable aluminum oxide and silicon carbide grain deliver a fast, exceptionally long lasting cut
High strength resin bonding provides superior grain support
Special stearate coating maximizes resistance to clogging and loading
Uniform, semi open coat design produces even, consistent scratch patter
Sold at Auto Value
& Bumper to Bumper
parts stores.