Seam and Joint Sealer
All Products > Special Coatings & Seam Sealer > Seam Sealer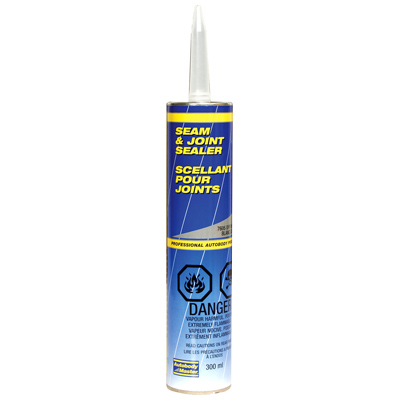 Seam and Joint Sealer
A very flexible seam sealer for all types of auto body sealing. Excellent tooling time after application without the use of solvent. Tooling with solvent will offer an extra slick appearance.

Great for use on:

cowl seams
floor seams
door skins
wheel house seams
trunk seams, etc.
Paintable in 30 to 60 minutes after application. Skin time is approximately 10 minutes. Sets to a firm abrasion resistant seal that's tough with excellent flexibility. No cracking or peeling.
Click thumbnail image for larger image
| | |
| --- | --- |
| | All data sheets are in PDF format. You will need Adobe® Reader® to view and print them. You can download Adobe® Reader® for free at www.adobe.com. |
Sold at Auto Value
& Bumper to Bumper
parts stores.